minicut international
Tools & Specifications
HSS 2 FLUTE 37⁰ HELIX FINISHING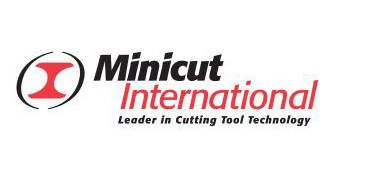 Advanced Aerospace Cutting Tool Technology
Minicut is a leader in the design, development and manufacturing of high performance cutting tools for the aerospace industry. We have pioneered some of the most advanced cutting tool geometries for high performance solutions, primarily when machining Aluminum, Titanium, Stainless, Inconel and other High Temp Alloys utilized in the aerospace industry.
Download Catalog
**MOBIL INVENTORY ** ADD ANY RADIUS** SAME DAY DELIVERY IN MOST CASES To Order call 888-857-6835 or email info@nctoolservice.com
send inquiry
2 Flute High Helix end mills for Aluminum For slotting and finishing applications.
Minicut endmills are manufactured to the NAS 986 specifications (Aerospace Stardards).
Regular length – Center Cutting
DIA
SHANK
LOC
OAL
# OF FLUTES
EDP#
PRICE
3/16
3/8
1/2
2-3/8
2
275-6
13.00
1/4
3/8
5/8
2-7/16
2
275-8
13.00
5/16
3/8
3/4
2-1/2
2
275-10
13.00
3/8
3/8
3/4
2-1/2
2
275-12
13.00
7/16
3/8
1
2-11/16
2
275-14
16.50
1/2
1/2
1-1/4
3-1/4
2
275-16
18.00
5/8
5/8
1-5/8
3-3/4
2
275-20
21.50
3/4
3/4
1-5/8
3-7/8
2
275-24
25.50
7/8
7/8
1-7/8
4-1/8
2
275-28
34.50
1
1
2
4-1/2
2
275-32
42.00
1-1/4
1-1/4
2
4-1/2
2
275-40
65.00
1-1/2
1-1/4
2
4-1/2
2
275-48
74.50
1-3/4
1-1/4
2
4-1/2
2
275-56
99.50
2
1-1/4
2
4-1/2
2
275-64
120.00
Medium length – Center Cutting
DIA
SHANK
LOC
OAL
# OF FLUTES
EDP#
PRICE
3/4
3/4
2-1/4
4-1/2
2
276-24
31.00
1
1
3
5-1/2
2
276-32
54.50
1-1/4
1-1/4
3
5-1/2
2
276-40
78.00
1-1/2
1-1/4
3
5-1/2
2
276-48
95.00
2
1-1/4
3
5-1/2
2
276-64
147.00
2
2
3
6-3/4
2
276-64-3
CALL
Long length – Center Cutting
DIA
SHANK
LOC
OAL
# OF FLUTES
EDP#
PRICE
5/16
3/8
1-3/8
3-1/8
2
280-10
15.00
3/8
3/8
1-1/2
3-1/4
2
280-12
15.00
7/16
½
1-3/4
3-3/4
2
280-14
21.00
1/2
½
2
4
2
280-16
21.50
5/8
5/8
2-1/2
4-5/8
2
280-20
29.50
3/4
3/4
3
5-1/4
2
280-24
36.50
7/8
7/8
3-1/2
5-3/4
2
280-28
46.00
1
1
4
6-1/2
2
280-32
63.50
1-1/4
1-1/4
4
6-1/2
2
280-40
84.50
1-1/2
1-1/4
4
6-1/2
2
280-48
103.00
2
1-1/4
4
6-1/2
2
280-64
164.50
2
2
4
7-3/4
2
280-64-4
Call
Extra long length – Center Cutting
DIA
SHANK
LOC
OAL
# OF FLUTES
EDP#
PRICE
5/16
3/8
2
3  3/4
2
285-10
18.00
3/8
3/8
2  1/2
4  1/4
2
285-12
18.50
7/16
½
2  3/4
4  3/4
2
285-14
24.50
1/2
½
3
5
2
285-16
30.00
5/8
5/8
4
6  1/8
2
285-20
36.00
3/4
3/4
4
6  1/4
2
285-24
44.50
7/8
7/8
5
7  1/4
2
285-28
57.50
1
1
6
8  1/2
2
285-32
79.50
1-1/4
1-1/4
6
8  1/2
2
285-40
109.50
1-1/2
1-1/4
6
8  1/2
2
285-48-6
133.00
1 1/2
1-1/4
8
10  1/2
2
285-48-8
163.50
2
2
6
9  3/4
2
285-64-6
Call
2
2
8
11  3/4
2
285-64-8
Call