minicut international
Tools & Specifications
Advanced Aerospace Cutting Tool Technology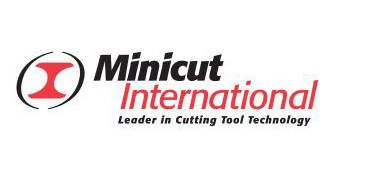 View Site
Advanced Aerospace Cutting Tool Technology
Minicut is a leader in the design, development and manufacturing of high performance cutting tools for the aerospace industry. We have pioneered some of the most advanced cutting tool geometries for high performance solutions, primarily when machining Aluminum, Titanium, Stainless, Inconel and other High Temp Alloys utilized in the aerospace industry.
Automotive Solutions – Standard and Custom Engineered cutting tools
Minicut has developed a unique expertise for engineering and manufacturing custom made cutting tools for the automotive industry. We design and engineer tools to the customer's specific requirements and applications. Minicut also has a wide selection of standard of the shelf tools for automotive mold and die making applications.
Custom Made Cutting Tool Solutions
Minicut International manufactures a wide variety of special cutting tools in HSS, Cobalt, Solid Carbide and Brazed carbide. All tools are custom made on CNC grinders to customer drawings or engineered to specific requirements.